So what can we say, have you watched the game, yes the Montreal Canadians won, absolutely but at what cost will it come to the Habs players if it continues this way, in what shape will Montreal be in once they beat Winnipeg and have to face other teams.
I watched three periods where you would see high sticks to the face not called, lining up players for big hits and dirty head shots, I didn't see much of this the whole seven games against Toronto, against Toronto, it was all about making plays, speed, defence, offence and skill, obviously Winnipeg plays dirty and that sets up a whole new dynamic.
Did you see some of the Montreal Canadians get hit on the edge of even being late like on Gallagher or a high stick that just came right after, how about the blatant calculated Elbow to the face of Corry Perry and let us never forget that disgusting hit on Jake Evans from Scheifele.
Look, concerning the hit on Mr Evans, I watched the replays from different angles, did screen shots and scrolled in super slow motion and Scheifele only had one target in play, and as professionals, they know the play, they know the potential hit and as amateurs we saw it coming, the one target in play was Jake Evans with less than a second on the clock in the third period.
Scheifele unsportsmanlike, with complete disregard for safety of his competitor in a sport, decided not to play the puck, look at the photo and you tell me if he could've poke checked Evans stick, absolutely but instead, he kept his eye on the real target and that was a guy on a line that was determined and gave him a hard time, Scheifele ignores the puck, doesn't attempt to stop and instead steadies himself into position to make a disgusting hit on a vulnerable player, point of impact shoulder to head and he wasn't done there, he follows through by exploding into the impact with inertia on his side and lifting himself off the ice to throw his body into the hit.
When you look at this hit and you hear of Scheifele being a good guy and not a dirty player, well, he just changed all of that and from the moment he put in that hit with 0.56.9 seconds of the third period with zero chance of winning, he became all the things he wasn't.
Here's the video of the hit provided by SportsNet on YouTube:
Its safe to say hits like these, remind me of the older days and shortening of peoples careers, look at Eric Lindros that suffered in silence, Scott Stevens had a reputation of destroying anyone that was coming across the centre ice; we would've hoped those days were behind us, especially after all the knowledge we've gained when it comes to concussions.
The National Hockey League put in place rules and procedures and in my opinion they are not severe enough when it comes to protecting a players health, its sad to say that this hit because of the fact every angle proves its premeditation to make the hit on a vulnerable player, calculating the exact line up of the two players with such little time in the game to ever achieve a comeback is the perfect set up to use all the rules set in place to say, "this is exactly why we made rules to protect players and we couldn't of had a more perfect example at our disposal, and make an example out of scheifele for what we will not tolerate".
If this was not on the ice and in the real world, this would easily be aggravated assault and since its premeditated, the seriousness of the case for the suspect would be high and devastating.
So first things first, the health of Jake Evans is the most important factor here but we can easily say, no doctors are going to green light him for tomorrows game and maybe the complete series!
What should the Montreal Canadians do, well, this is where it gets tricky!
In sports, fans always want revenge in these types of hits, in hockey we have "the code", we are going to want our team to finish every check and put that extra twist into it but that would be changing Montreals game and maybe that would turn the tide in Winnepegs favour.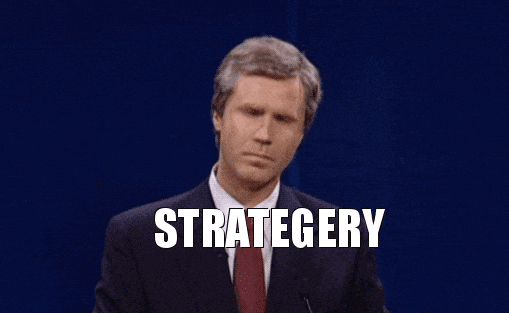 The best thing to do is watch the tapes of the games Winnipeg played against Edmonton and the best revenge would be to adjust; stay the course in order to beat them. If Montreal plays the way they are but tweaks the their style for the type of team Winnipeg is showing themselves to be "dirty" and if the referees do their job and call it fair; the Winnipeg Jets don't seem to have a chance and Montreal can take them in four.
When it comes to Scheifele, in my opinion, he is now a dirty player as of that hit because it was premeditated, he is playing at a professional level and as Gallagher put it, "he knows better", hopefully the league and everyone in a position of power says there's no place for any of these types of dirty hits in our game and throws the book at him.
If you missed the game, here's a highlight link: https://www.youtube.com/watch?v=-54zmT5w2FM
Betweenplays is a Stockmarket-Sports ENTERTAINMENT blog everything contained in any of our means of our communication is only based off our opinion, we are not professional analysts.