Let's start with, I never would've expected NLC to sell!
Ouch that still hurts, every time I go look at NLC and compare deposits, I get upset!
A goldmine of an investment in NLC with an accumulation of investors from 2020 learning their potential and just pouring in money, the potential for it to fly was right around the corner, as much as we knew it, so did Zijin!
There was no room in my mind selling was a possibility!
When I heard about NLC selling in an "all in cash deal", I freaked, as many investors did, the knife in my back was a hot blade of electrical fire, my brain kept on hearing CEO Waldo Perez telling us they were going to production!
I still remember that moment as if it were yesterday but I digress; my opinion on Arena is more realistic because of that slap in the face or knife in the back! Experience is a bitch, betrayal was sitting on the other side of the coffee table smiling (Yes I'm still bitter 😂 😂😂).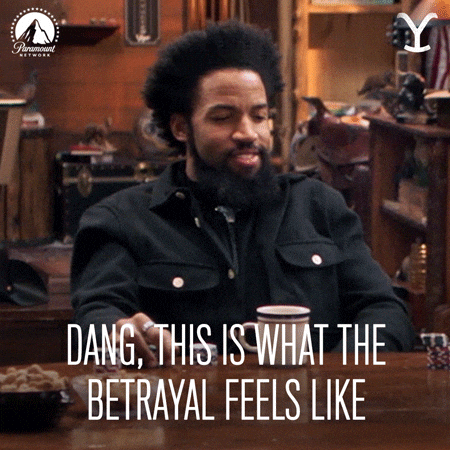 Ok lets get down to business!
It is possible Arena Minerals could be sold as well.
My guess if it would be, the price would sit anywhere between 4$ to 6$ at this point, this is why it is time to stock up now, not at 2$ or you'll regret missing the boat. Thats if Mr Morales does what NEO Lithium did and sell, if he doesn't sell, the increase in this stock will go up as we have two big players acting as a team with experienced Mr Morales!
Arena Minerals is supposed to go to full production but if it did sell, I'm guessing the sale (if it would happen) could very well go to LAC (Lithium Americas) since it sits right smack dab with Millennial Lithium; their newest acquisition.
If Arena Minerals doesn't turncoat like NLC did (ya I'm still very upset about that, I might need therapy) they have a very serious project on their hands with LAC and Ganfeng using Arena's lithiums lithium, in order to increase their own supply.
This is also why Arena's site is so important, because of the proximity of increasing lithium production, in the same area with two sets of water rights etc.
If one were to own a significant amount of shares and Arena sold, it can be a huge return on investment but I don't believe Arena will sell; in any case, I do expect the stock to increase in both scenarios, along with our portfolios!
I do believe its time to stock up because this is a once in a century opportunity, its not every 20 years we try to harness and distribute new forms of energy to power civilization (more articles to come on the history of cars and energy powering civilizations).
Of course this is speculation and only my opinion, but the absolute need to increase production of lithium and Nickel is dire in the near future.
This is why nearly all lithium investments of serious companies going to full production with High Quality EV Lithium to fulfill the 43-101 requirements will do well, they should not be sitting under a dollar.
Right now it's all about how many shares we own at this point and which company will increase share value over who because if we can buy up all the companies that jump before the other companies, we can piggy back buy a ton more shares of the less expensive ones.
This is where Edison Lithium comes into play, with this new venture by Roger Dahn, sitting on the Antofalla rich in lithium basin, is incredibly inexpensive since its relatively new to the market.
Edison Lithium also known as Eddy is also a great investment at dirt cheap prices because the Antofalla basin is rich in lithium and they have a acquired 148,000 hectares of land with 107,000 hectares in the Antofalla basin with Roger Dahn's life work and connections, I only see great things there too and it's super inexpensive, I stocked up, just in case.
When Edison Lithium starts pulling samples out of the ground, people will wish they bought a boat load of shares of Edison Lithium at these inexpensive prices; you just can't go wrong with Roger Dahn, a pioneer in the lithium industry who is also the brother of Dr Jeffrey Dahn, Elon Musks secret weapon as an article put it and still senior advisor for Tesla Motors also representing Novonix a battery mineral and technology company with sought out synthetic graphite technology!
In order for you to understand the connections that my head is making, I would have to create an article on the brothers alone, (I may very well do that)!
Lithium Chile right now is more vital to our portfolios than ever considering Lilac solutions for the first time recovered lithium from Lithium salt brines in Argentina 🇦🇷 !
With one of the largest portfolio's in Chile and technology on the rise as Lilac Solutions backed by Bill Gates.
Lithium Chile just in my mind just shot through the roof with their amazing projects in Chile. "Lithium Chile has one of the largest lithium exploration portfolios in Chile, which currently comprises 69,200 hectares in twelve properties. The company has 100% ownership and no NSR." off their website!
Lithium Chile's Arizaro Lithium project covers 23,300 hectares in a well known lithium basin in Argentina!
Let's be clear about their projects, I took this off their website:
"LITHIUM CHILE (TSX-V:LITH) HAS OWNERSHIP IN THE LARGEST HIGH-GRADE LITHIUM RESERVES IN THE WORLD COMPRISING OF 68,800 HECTARES IN CHILE AND 23,300 HECTARES IN ARGENTINA. The top priority projects have positive chemistry results from sampling, as well as community approval to drill. LITHIUM CHILE ALSO OWNS 5 PROPERTIES, TOTALING 22,429 HECTARES, THAT ARE PROSPECTIVE FOR GOLD, SILVER AND COPPER."
This will give them a huge advantage in lithium plays considering Lilacs technology would massively increase Lithium Chile's ESG potential and productivity if they need such technology of course.
I don't think they need it but time will tell how the people of Chile see how a technology like Lilac would potentially be an asset for them. Lilac's technology would allow the Chilean government to appease the indigenous and environmentalists that were unhappy with two big companies in 2019, imagine now with a lithium boom.
Lithium Chile has lithium projects in 2 countries, 1 in Argentina and the rest in Chile they have Laguna Blanca (white lagoon "lithium") Arizaro and Atacama known for its huge deposits of HQ lithium, this is a competitive advantage in the sense they can continue production in one country if something goes wrong in the other, during the hard times they would still produce until issues would be resolved.
For total clarity I believe the days of the 2019 big demonstrations are over, we have created technology to seriously reduce the need for water and land use, protecting the wild life like the Flamingos for example!
For the "coup de grace", time for Nickel, eagle fang karate (sorry had too)
I highly recommend Talon Metals for their High Quality Nickel, their amazing ESG "Green Battery" capabilities in extracting Nickel and I highly recommend it because Tesla Motors wants it and they have a signed deal!!!!! Well that's it for that, enough said, because if you do not see this stock spiking before 2026, I don't know what to tell you!
Here are the highlights taken from Talons website pdf here:
Agreement Highlights:
Under the terms set out in the agreement, Tesla has committed to purchase 75,000 metric tonnes (165 million lbs) of nickel in concentrate, representing a portion of the metals projected to be produced from the Tamarack Nickel Project. Tesla also has a preferential right under the agreement to negotiate the purchase of additional nickel concentrate over and above the initial 75,000 metric tonne commitment.The term of the agreement is six (6) years or until a total of 75,000 metric tonnes (165 million lbs) of nickel in concentrate has been produced and delivered to Tesla. The agreement is conditional upon: (i) Talon earning a 60% interest in the Tamarack Nickel Project; (ii) Talon commencing commercial
production at the Tamarack Nickel Project; and (iii) the parties completing negotiations and executing detailed supply terms and conditions. Talon will use commercially reasonable efforts to achieve commercial production on or before January 1, 2026 at the Tamarack Nickel Project, which may be extended by the agreement of the parties for up to 12 months following which Tesla has a right to terminate the agreement and Talon may elect to sell to other parties.Talon and Tesla will work together to optimize nickel concentrate grades and metal recoveries.The purchase price to be paid by Tesla for the nickel in concentrate will be linked to the London Metals Exchange (LME) official cash settlement price for nickel. The parties have also agreed to share in any additional economics derived from by-products extracted from the nickel concentrate, such as iron and cobalt.
Tesla will be buying 75,000 metric tonnes of Nickel from Talon and they definitely will have Nickel to supply others unless Nickel is so in need that Tesla will have no choice but to increase the its the tonnage form Talon either or buy the project because Tesla will be involved in producing quality Nickel from the site, it says so in the agreement as outlined, "Talon and Tesla will work together to optimize nickel concentrate grades and metal recoveries!
I only see this mine coming to life, I can't imagine how the CEO of this company sleeps at night knowing he has, "all eyes on me", right!!!!
Talon has massif expansion potential as well along with the worlds number one best selling electric vehicle manufacturer, even China allowed Tesla to be wholly owned without government intervention.
Think about the power and respect that Elon Musk has around the world, fact is, Musk breaks down barriers, he's done it time and time again and if his team says let's go on Nickel here at Talon, I'm in big time!
So its not because I own shares of Talon but because Talon has a potential Fort Knox size Gold mine on their hands with their HQ Nickel and a signed deal with TESLA Motors, and if I were a betting man, (seems like I am here but an educated one) I'm going with Elon Musk and Tesla motors, they won't be able to make batteries without Nickel!!!
We don't have anywhere close to enough, there's also two Nickel producers set to run out of HQ nickel by 2027, the ones in Indonesia etc, destroying the seas and oceans, rivers in jeopardy!
Tesla has signed with Talon and even if the stock hasn't jumped I am not waiting to get closer to production when ill only be able to afford 1000 shares if I'm lucky, no way, I'm buying up a boat load; as Warren Buffet says buy up shares as much as possible when you see an opportunity!
Talon Metals reminds me of this very famous quote, Mr Buffet has said it as well and it is the absolute truth!
DREAM THE DREAM
I believe by 2026 when Talon Metals goes full production, we won't be able to afford buying up enough of these shares to change our lives but as it stands right now, we can buy up a ton of it at market close price 0.74$, January 14th 2022. let us take a look at the possibilities.
1,000$ will give you 1,351 shares
10,000$ will give you 13,510 shares
100,000$ will give you 135,100 shares
Every time the stock price goes up 1$, you make the amount of shares you have in your portfolio, 1,351 shares if the stock price goes up 1$ earns you 1,351$ and so on.
What is your belief for this companies stock price in 2026 when they go full production and two HQ Nickel mines go out of production by 2027 and we'll need double the Nickel by 2029, how much importance do you place in this green Nickel producer when Nickel is front and centre of the EV boom with Lithium.
Do you recall what Battery Day 2020, where Elon Musk stated stated that there was a Nickel crisis looming and he called out all miners to produce Nickel, Asian and Indonesian countries dump all their tailings into the Ocean and rivers, the Norlisk mine in Russia has a long history of serious polluting issues with red clouds over neighbouring towns and river pollution, if we are to go green, Elon Musk through Tesla must lead the way and prove that going Electric is truly an environmentally conscious thing to do, how much weight do you put on Talon now!
Maybe planting the seed at this moment and waiting for the tree to grow in order to sleep in its shade enjoying life seems like a dream, but I believe that this may be possible here.
In 2020 I thought Gigametals had a chance with Tesla, then CEO of CNC Marc Selby got involved trying to catch Elon Musks eye but nearly 11/2 years later Talon Metals gets the big contract and after extensive research I understand why, the Tesla team has Elon's back, High Quality Nickel in a seriously green company!
Conclusion
The Market is very ugly right now, people are taking money out and these stocks are resilient, imagine when the market goes green! At the moment, I'm sure there's bag holders all over the place, whether it's in the StockMarket, CryptoCurrency Coins or The Metaverse buying up digital land for thousands and millions of dollars, let us not forget there's market saturation starting to occur in the lithium market; my watchlist of lithium companies is huge compared to March 2020!
This is why it's important to buy as many shares as possible at these prices, because in my mind, the price of these stocks mentioned above are going to increase because what do they all have in common; proven methods of extraction being of the upmost important, proven resources, experienced personnel, lithium rich basins, huge deposits!
We need to be extremely patient, keep researching other big potential investments as we allow time to shake the dust out the dust pan and see what's left in it.
The StockMarket is becoming saturated in the electric vehicle minerals sector, money will go to the ones with the most potential and out of all these plays mentioned above, I'm in with the company that broke all the barriers Tesla and in with anyone that has any ties with Tesla and Elon Musk.
Betweenplays StockMarket Strategies would like to send a shoutout to my man Chris Boucher on my YouTube Channel for starting this conversation by asking me a question; from that question my mind is able to expand and put pieces together, keep the conversation going in the comments below!
Research Prepare/Plan Execute, Stay Strong!
Betweenplays StockMarket Strategies is an entertainment educational website and in no way should any one need help in the market look here for that help, I created Betweenplays for my children so that when th inevitable comes they would see me and see how I made my pics, that being said Betweenplays never involves themselves in pump and dumps, every stock I speak about I see potential value. Everyone should seek the advise of a professional qualified financial analyst if you do need help. The stock market is a very volatile place and you should do your own research when investing and only invest what you can afford to lose, we are not responsible for any losses as we are an entertainment educational site. we own shares of all these companies mentioned above and advise everyone to make sure they only invest in what they understand and what types of companies they would like to back. We are not a professional financial company but a blog and once again I strongly suggest you seek professional advise from a financial analyst when investing.