Most people jumped into this company because of the name, wanting to ride the EV or battery stock trend, not knowing much about the company, hoping to catch that pump and dump. Some may say they know about the company or the CEO and that they are in long term but then you find out that they are only repeating what others have said or what others want to hear but follow up with the famous; what price are you getting out at and what are they about. Tickers: $ACDC, OTC=$CRYBF.
I heard it when I was in WIMI, NIO, Blink and many many others, I was in those stocks at 3.50$ and under, some had no clue what they were holding and looked to others to guide their decisions in blindfull trust. Remember to always do your DueDiligence, do your research, know what is in your hands, it takes hours and days to learn about a company, its CEO, past events and then trying to forecast its future by aligning the industry and macroeconomics and do not forget to diversify your portfolio, you need some meat and potatoes with that salad.
Do you know who the CEO is of EXTREME VEHICLE BATTERY TECHNOLOGY, he's been in other companies (go to the end of this article) and still is, I've heard all the (wasn't he this or that or in those failed companies) well not as far as I can tell and I researched the fuck out of him!
I even researched ACDC's humble beginnings, I went all the way back in Sedar from ACDC's last post to the very first article ever posted in that long line of postings, ya, true there have been some name changes but its like that with CloudMD and others, CloudMD didn't start as cloudMD, they were HealthVue then PremierHealth and now CloudMD, why, because of innovation and because of that, now, they will be huge, it is their time!
I brought up CloudMD because we all know and love DR. Hamza and want them to succeed but did you know about Bryson and Nieken; I'll get to that later, but first.
In general I don't judge a person on how many times they try something, adapt or fail but I pay attention to how they get up and continue moving forward, adapt and innovate, that is what I am interested in;
"You miss 100% of the shots you don't take" Wayne Gretzky
"I've lost almost 300 games. Twenty-six times I've been trusted to take the game winning shot and missed. I've failed over and over and over agin in my life AND that is why I succeed. Micheal Jordan
"The key to success is failure" Micheal Jordan
ACDC has big products and they have exclusive rights to distribute it across North and South America, Europe and Africa and it comes in the form of Richpower Energy out of Shanghai, Suzhou and Jiangsu China, ya big cities and very well known province.
ACDC is partnered up with Richpower Energy in China, Yes sir, they have the technology, and, their partnership is one of mutual respect and need, Richpower wanted quick access to certain markets that Bryson Goodwin could offer and Bryson Goodwin wanted to get in on one of the hottest sectors since the Technology boom of 2000.
ACDC was known also as Cryptobloc and that is why their OTC is CRYBF "
"Based in Vancouver, BC – Cryptobloc Technologies Corp. is focused on developing and implementing Blockchain, Distributed Ledger, Closed Loop, and Cryptocurrency services for Government and commercial partners. Cryptobloc is committed to developing innovative and disruptive solutions that constantly improve active business practices for our partners.Cryptobloc Technologies Corp. is a public company, traded in Canada, U.S. and Germany under the symbols CSE: CRYP, OTCMKTS: CRYBF, and FRA: GR9."
ACDC the company in the past was known under another name, true, but Bryson Goodwin (who's friends with Yari Nieken, you know Yari, the big backer of Cloudmd and was interim ceo of Premierhealth before naming Dr Hamza CEO, ya that Yari, thats why I mentioned CloudMD earlier, fitting in now) ya, they are the boys club…and sometimes you got to take advantage of a situation and evolve and that is what PremierHealth AKA CloudMD did and so too is Cryptoblock AKA ACDC. Yari and Bryson are in 2 if not more companies together.
Anyways, Yari seems to finally be hitting it big in cloudmd when it comes to what retail investors really want to see, high growth and potentially a dividend stock, he made lots of money but I think Cloudmd will be his biggest accomplishment with Dr Hamza, especially when CloudMD enters Quebec and Alberta.
Bryson, partnering up with Richpower Energy in my opinion is his ticket, he's made lots of money and connections over the years too, experience experience experience matters here as location location location matters in real estate and Bryson has a winning combination!
Richpower energy is very versatile and hold many patents "RichPower holds more than 70 national patents ranging from software, technology, invention and utility authorization, with several more patents pending." is a lithium EV, home, industrial "battery management system, li-ion battery safety application technology development of the national high and new technology enterprise" ; The Ionix smart wall boasts better specs than Tesla's click here.
If you look at Cathy woods, from Ark investments, she stated the downfall with certain companies were that there's a lack of innovation when it comes to Data acqiring technology (or missed out on data opportunity) in not harnessing a.i. or blockchain in their EV's (she had called out Uber and Lyft as not taking advantage of those existing technologies), anyways, Richpower has partnered with AcDc and they have that technology and are taking advantage of it.
Richpower (ACDC) have Smart battery charging stations, did I mention that, just go to their website and go see the phone watching the charge as their smart battery EV charging station completes the charge, oh and you do know that internationally the governments have already agreed that chargers will need to be universal and to those that are different such as Tesla's for example, a kit must be provided by Tesla too conform.
ACDC may not be showing that now but they will and it is part of the Ecoville agreement, ACDC have the technology, don't believe me, go look at these articles click here, click here for part 1, click here for part 2
Bryson stated they plan on being big in one year from now and highly competitive within 5 years, I believe it will be in a shorter timeframe.
I see this stock eventually surpassing blink, easily…ACDC has more products they can offer and a smart charging station, just look at the latest deal ACDC signed with Daymak #1 distributor of light EV vehicles in Canada, yes it is something to be impressed about because of what Daymak states, ""I love the technology", Daymak's CEO Aldo Baiocchi stated about EV Battery Tech's technology. "From the Smart Wall to the specialized BMS with their battery packs, they are perfect for our current products and some of the projects we hope to announce soon." let us not forget the IONIX PRo TITAN "Company displayed specifications in its January 18, 2021 news release for an initial 2000kWh device for potential customers to use as a base for scalability. The Company intends for the EnergyCore to exceed the needs of today and meet the "smart" grid integration requirements of tomorrow. The TITAN Series can be used for a multitude of applications, but the Company will primarily be targeting large scale mega markets, such as renewable energy, major industrial and cities. "
That opens us up for Ecoville, did you read up on the project, it's nearly cradle to cradle and ACDC has the contract to supply all their big needs including EV CHARGING STATIONS, its in the title even, but let us take a closer look together, "Pursuant to the Agreement, EV Battery Tech has been engaged by EcoVille as the exclusive provider of ESS solutions for its Squamish development's renewable energy generation systems and buildings. EV Battery Tech has also been engaged to supply "Smart" charging stations to be installed in the development and provide services such as real-time monitoring."
Here's more on that project and did you know that the world economic forum is highly interested in the cradle to cradle model, self sufficient ecosystems, here if you haven't heard of it but ACDC is in line with the future.
Oh and I havent even started talking about IBT "Intelligent Battery Technologies" but we'll need to look at that another time suffice it to say, Richpower and ACDC collaborative project.
Bryson Goodwin is highly involved in the markets for a long time and he's got the friends in people like Yari Nieken and others, there's no shortage of experience, money and knowledge is all I'm trying to say!
Richpower wanted to get into the American, European and African markets and ACDC is their ticket to get in and get in quickly and they are in line with the futures needs, didn't I already say that, hmmm.
The only reason why this stock is so low is because AcDC was under a different Penny stock name (Global Elsimate) but it was easier to change the name to reflect their new direction as what Premierhealth did and then came Cloudmd.
We are in the very beginnings of something big just like cloudmd, but in the EV sector and if you look at whom ACDC just hired you'll understand the China relationship is front and center and under a Biden presidency, ACDC is going to be huge: "The company also announces that it has appointed Victor Hiu-Fai Ho to the board of directors of the company. Mr. Ho comes to the company with a strong corporate finance background and experience in the Asian markets. Mr. Ho's skill set and experience will serve the company and its new partnership with RichPower well."
Don't take it from me, take it from a well respected and established company, here is a quote from Jingke (Jack) Han President and CEO of Richpower: "We are very happy to be bringing our technology to the global markets through our partner EV Battery Technologies," stated Jingke (Jack) Han, president and chief executive officer of RichPower. "We are extremely proud of our technology and the market share we have captured in Asia and we are now excited to partner with EV Battery Tech to become a disruptive force in the global markets," continued Mr. Han. Rich Power has created a majority-owned subsidiary, IBT, to assist in developing RichPower's technologies in the North American market. EV Battery Tech will be working closely with IBT to develop its blockchain technology and adapt RichPower's battery technology for the North American markets. "EV Battery Tech is just the business partner we needed to get RichPower's groundbreaking technologies into international markets, starting here, in North America. We are excited to be able to commercialize quickly with the help of EV Battery Tech," commented Yoga Yogendran, president and chief executive officer of IBT."
In my opinion if you sold your shares, you might want to reconsider, but, that is my opinion of course, it is still highly speculative and there is risk attached but the risk reward ratio is huge and putting in what you can afford to lose might pay out handsomely, I truly feel and believe after tons of research that Bryson Goodwin as Yari Nieken are going to hit it out of the park with their respective companies in good time and once on the NASDAQ, good luck to both of them!
https://ca.finance.yahoo.com/news/pasofino-gold-announces-c-10-111600852.html
https://ca.finance.yahoo.com/news/ev-battery-tech-signs-definitive-113000047.html
https://ca.finance.yahoo.com/news/ev-battery-tech-launches-battery-133000606.html
https://ca.finance.yahoo.com/news/ev-battery-tech-closes-acquisition-203000793.html
https://ca.finance.yahoo.com/news/ev-battery-tech-signs-letter-130000276.html
https://ca.finance.yahoo.com/news/ev-battery-tech-reveals-features-102000389.html
Bryson Goodwin
Chairman, President & Chief Executive Officer, Stamper Oil & Gas Corp.
Bryson Goodwin is a businessperson who has been at the head of 8 different companies. Presently, Mr. Goodwin is Chairman, President & Chief Executive Officer for Stamper Oil & Gas Corp., President, Chief Executive Officer & Director at Extreme Vehicle Battery Technologies Corp. and President & Director at Le Mare Gold Corp. Bryson Goodwin is also on the board of Greenbank Ventures, Inc., Letho Resources Corp. (former President, Chief Executive Officer & Director) and Bam Bam Resources Corp.
In the past Mr. Goodwin held the position of Chief Executive Officer & Director at Hemostemix, Inc., President & Director at Boundary Gold & Copper Mining Ltd., Managing Director at Synergy Capital Advisors LLC, Vice President-Corporate Development at International Lithium Corp., Manager of Ascenta Capital Partners, Inc., President, Chief Executive Officer & Director at Open Gold Corp., President at American Consolidated Minerals Corp. and Head-Investor Relations at Klondex Mines ULC.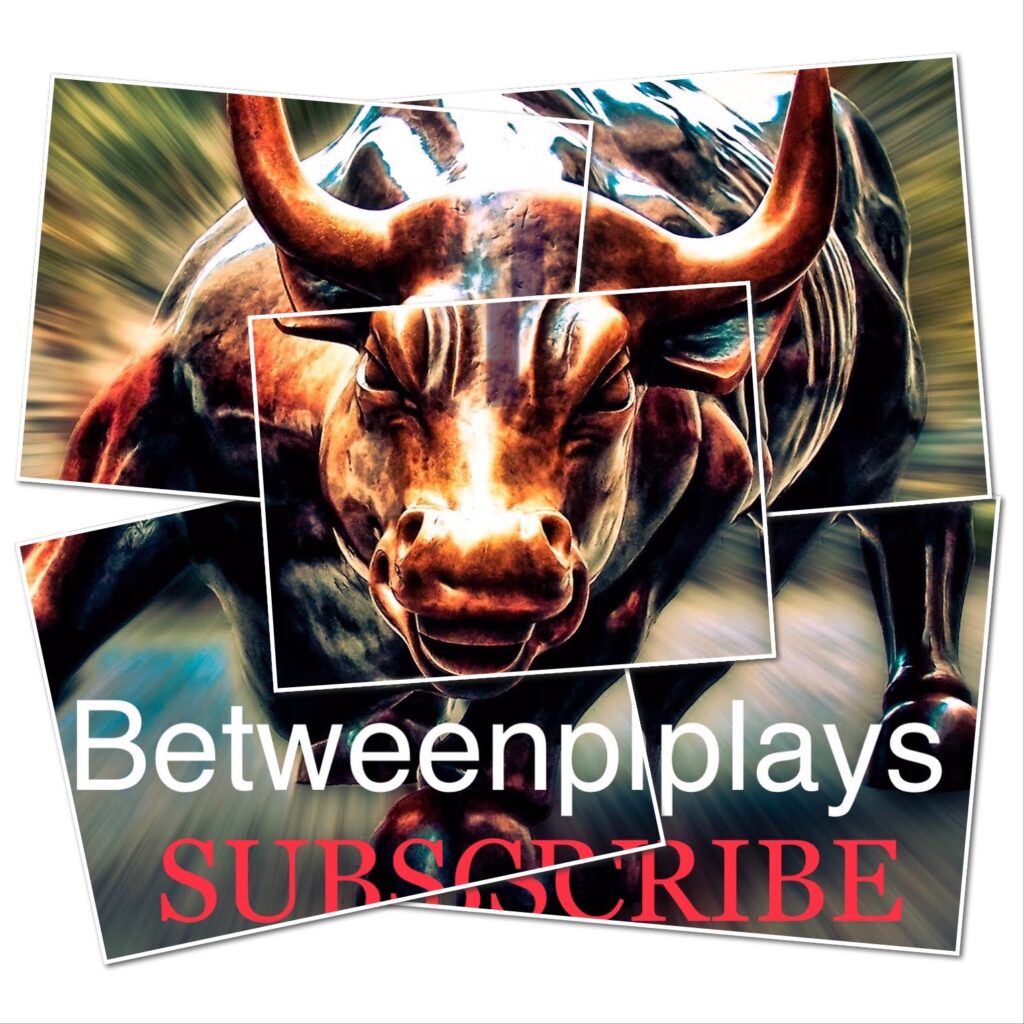 SUBSCRIBE TO OUR YOUTUBE AND TWITTER ACCOUNTS
Betweenplays Disclaimer: Is a stock Entertainment Channel, always remember to do your Due Diligence, if you have questions or concerns, always seek the help of a professional; a qualified financial advisor. Our Motto, Research Prepare-Plan and Execute….never give into emotional plays…
Stay Strong!