Time to look beyond the limits of our own planet for investing opportunities. Trading on the NYSE and reaching for the literal stars, is Richard Branson's Virgin Galactic. (NYSE: SPCE) Offering the eventual chance for commercialized tourism amongst the stars. Recent anticipation of the long delayed 1st test flight alone, pushed the stock from 17$ to 35$, proving beyond the shadow of a doubt that investors are clamoring for the chance to invest in the future.
It would be irresponsible to ignore that Virgin Galactic has weathered many delays and scheduling pushbacks. However, (SPCE) is developing a marketable commodity/product out of a "revolutionary idea with numerous technological hurdles", as pointed out by Ido Barak in his article on SeekingAlpha.com
One of the main reasons for the various delays, has been Virgin Galactic's commitment to safety and avoiding the slightest chance of repeating it's 2014 catastrophe which resulted in the death of 1 pilot and the injuring of the 2nd pilot.
One week ago, a test flight was scrubbed from the new (SPCE) facility in New Mexico. CEO of (SPCE), Michael Colglazier explained that this flight was auto grounded as a failsafe procedure which was set in motion by the lost connection of one of the motors monitoring systems. The rocket landed safely, with both pilots safe and sound…. which in itself is a large improvement over the previous attempt. This would appear to be glowing report on Virgin Galactic's commitment to safety and to not repeating past errors.
According to UBS investment bank, in a recent report concerning space travel and tourism, it stated that by the year 2030, the overall space economy is predicted to climb from $244 B to $ 840 B. Of that, (SPCE) is predicted to be controlling a $ 3 Billion per year chunk of that market. 
At the current time, (SPCE) is obviously a speculative stock as it has yet to accomplish it's task of manned flights with paying customers, however the company has displayed a commitment to it's final goal, by stressing safety and perseverance to the project.
Not to mention that in it's current field of prospective tourism in space, as well as possible intercontinental commuting if the cost of tickets can be tamed, (SPCE) has virtually no competitors. This equals a nearly instaneous burst of upward movement on the market once Virgin Galactic has succeeded in its manned flights.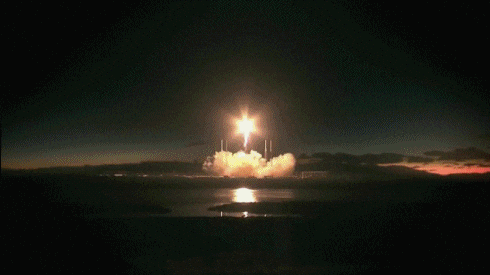 Jumping into (SPCE) at its current value at the time of this article, is not much of a risk, as it recently suffered a dip following its scrubbed New Mexico flight and is currently trading at $24 a share, down from approximately $35 a share. So even within the bubble of speculative investing, there is encouraging room for upward movement.
Virgin Galactic's recent offering of more stocks on the NYSE, gained the company 1.5 to 2 years of profitless operating overhead, which allows the company a comfortable window within which to perfect it's product and ensure it's safety. At which point, in my opinion, the sky will be the limit.
This article has been written by Jay Richards, and expresses my own opinions. I have no affiliation nor relationship with any company mentioned in this article.
https://seekingalpha.com/amp/article/4395504-another-bump-in-road-to-space