Yesterday was a hard day for the market, there is a major correction coming due to the vaccines, tech stocks may take a hit like in the,… what was known as the 2000 bubble bust or dotcom bust.
Hoards of investors the likes of which has never been seen since then have flooded the markets, the reasons for the recent crash are different than in those days but similarities exist and buyer beware.
Fast forward to 2020 and we're repeating the same cycle of events, the millennials are living what generation X lived, generation X has learned by experience being the young investor generation in 2000-2001, as the millennials are in this one. The experience that Generation X gained in those days bring a wealth of information in how to go about trading in these days and they will, if not already have, started adjusting their portfolio as of last week…
Those hard hit
All hard hit stocks will see a rise in share price before one ship sets sail in the North Atlantic or one international flight is announced, the trend has already begun…
Vaccines and Inflection Point
In the last Two months we wrote an article and put up a video warning about the vaccines coming out because we knew of the success story in the UAE ?? and we shared our knowledge…
We put up articles of the soon to arrive inflection point of the cruising industry and airline industry, to take advantage of dirt bottom prices.
Carnival Corporation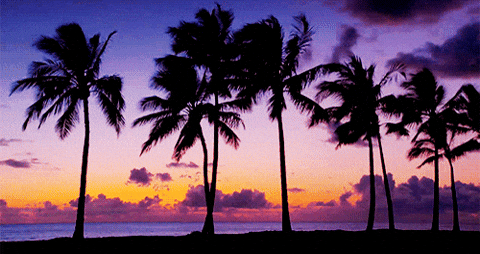 Since then CCL stock at 12$ or less a share are now hitting ranges between 22 and 24$, imagine when those ships set sail with eagerly awaiting passengers to return to their routine, enjoying everything a cruise liner has to offer and the destinations that follow in its path…
Carnival Corp had hit highs of 72.70$ and I wouldn't be surprised to see CCL hit new highs in the near future in the 120$ to 150$ ranges as they have 10 new efficient ships with a capacity of holding up to 5000 passengers and using less overhead and because Carnival Corporation is involved in the green agenda, new technology will eventually propel the ships across the ocean, these new adjustments allows them to cut costs on Captains and crewmen and eventually eliminate the expense of gasoline which is their highest expense on the balance sheet increasing profit margins and lets not forget the expansion and agreement with China, Carnival Corp, expects the Asian market to surpass the American Market in the near future…
Air Canada
Air Canada ?? was below 15$ a share and hit 28.50$ and all this before a whisper of the ban being lifted on international flights lets not forget that AC.TO was at 52.7$ pre pandemic…and because of the amount of record new investors we may eventually see Air Canada stock pass the 50$ ranges.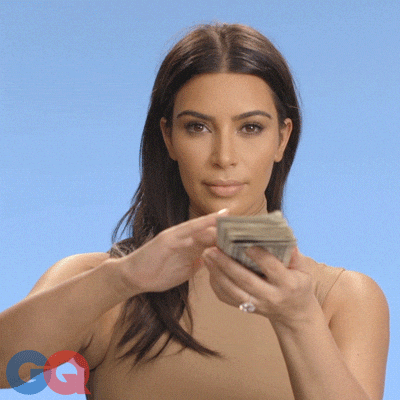 Imagine when talks of lifting all bans are commonplace and people can travel, escape the confinement of home, imagine all that deferred revenue becoming an asset on the balance sheet…and imagine when dividends are restored….
Game Changers, disruptive market…
Let us not forget an important market; as in the year 2000, there are market resilient stocks that should be in everyones portfolio. In the year 2000 it was Amazon and in our opinion in todays world, its CloudMD.
CloudMD is undervalued in their own right and highly undervalued when compared to its peers, at one point they were the 3rd most traded stock in 2020 on Wealthsimple after only being on the TSXV for 2 months…only Air Canada and Shopify came in before it and they are not venture stocks, no, they are the major players; the, .TO, NYSE, Nasdaq stocks that move markets; CloudMD's is a venture stock and was the third most traded stock in front of the giant Tesla that came in fourth…imagine when Cloudmd is on the TSX…imagine when they become a household name with their 100% ownership and powerful app.
Some players have manipulated the CloudMD's stock, it also had a spike of day traders…profits were taken and shorters had their turn as well…some people are still holding the bag but this won't be a long turn event with talk of uplifting CloudMD to the TSX and we know this isn't a worthless penny stock, no, they are the future of telehealth.
CloudMD have the fundamentals, a strong balance sheet and financial health as shown in this photo using simply Wall Street, solid acquisitions, a full patient centric model, a virtual waiting room or appointment calendar, partnership with Health Canada through Infoway, access to the USA market benchmark, collaboration with companies in India through Antworks/benchmark, a previous LOI with China that may be on hold in order to capitalize the American markets due to the pandemic and a solid team with the international market in view..
In our opinion Cloudmd will have their time and the stock will be trading at a level that will make 2.50$ a; "I wish I could've bought it back then" stock.
In Conclusion
In our opinion, it's time to make the adjustments, the vaccines out.
Take advantage of the hard hit areas before you are left behind in massive losses as money will be shifted to the hard hit areas.
and
Take advantage of a resilient stock in the disruptive stock sector like CloudMD today.
It's time…
Highlight REEL:
Everyone thinking of getting into CloudMD or is currently a shareholder, join the CloudMD WEALTH investors group.
CLOUDMD "WEALTH" INVESTORS GROUP
They are a pure CloudMD group that do not hesitate to answer questions and support one another in times of uncertainty, graphs are shared, pictures of level 2 explained, warrants, options and articles are shared even videos watched by members are shared, as a member of the group I can attest to the determination they have in making sure that CloudMD gets the attention they deserve and the group has no issues trying to help those that don't understand something or are new to the stock market.