What can we say, Skylight Health Group in my opinion can easily be the next great company and therefore stock of the decade. Now, lets not all get our panties up in a twist, we are still incredibly bullish on CloudMD, thought I should get that out of the way…phew, lol.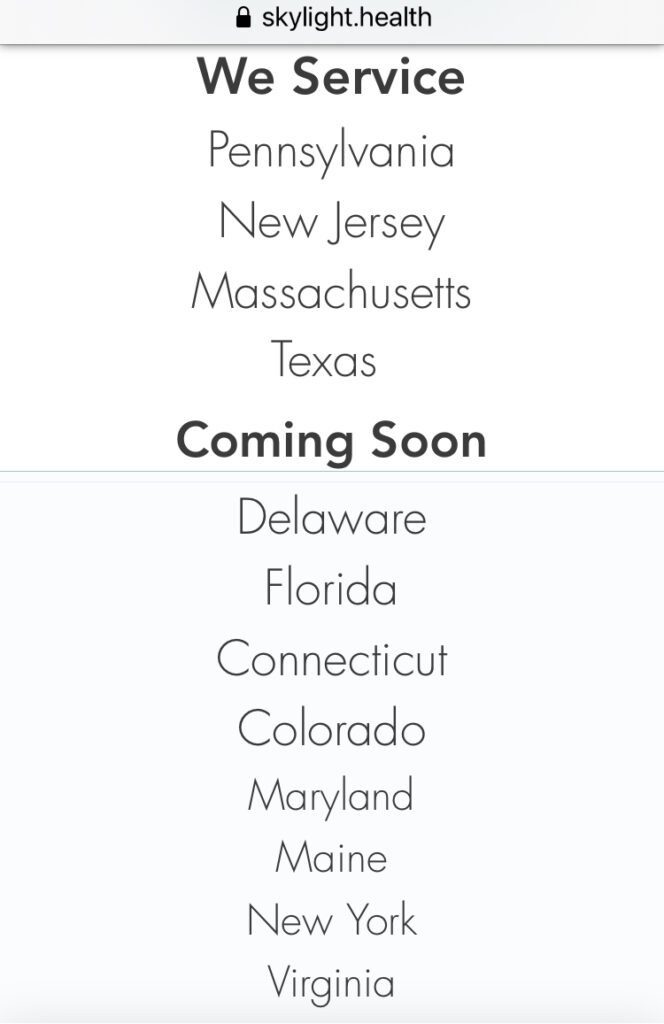 I don't mean a company in the sense, that its only focus is the bottom line, although Skylighthealth Group is very capable of this given they have stated they intend to grow the telemedicine doctor patient centric model across the USA (and internationally), they also intend over time to continue placing footprint clinics across the USA; which they have begun, successfully may I add.
Margins and Price Plans!
Now, what exactly did I mean when I stated that Skylight Health could easily be the next great company out there besides the fact they have high margins focusing on the Telehealth but still offering one stop concierge service, they have the capabilities to significantly aid the United States health sector; the knight in shining armor, you have doubts, let us take a quick look at what they offer.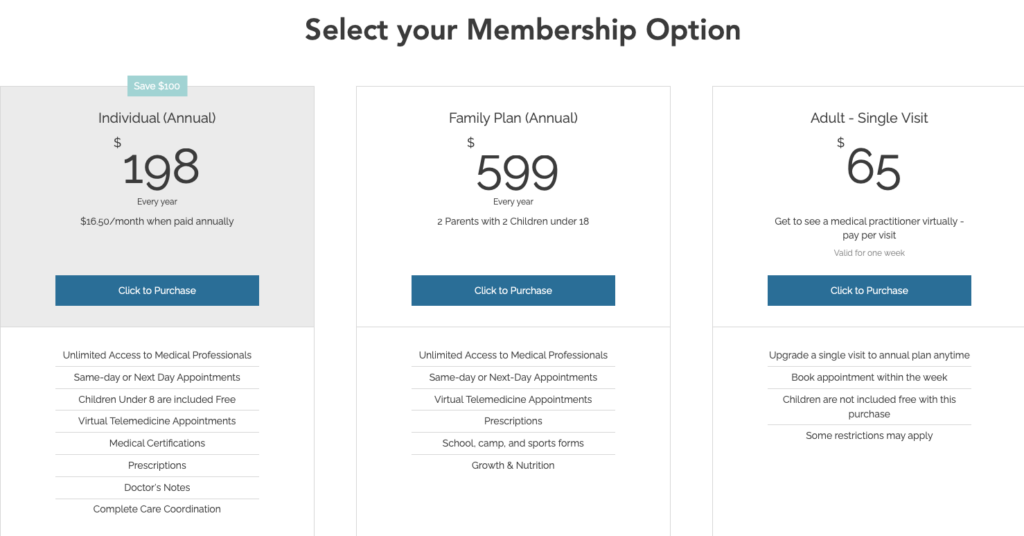 Skylighthealth's focus on an inexpensive affordable model as outlined in the picture above is extremely competitive or should I say, forces the competition to drop their prices and allow free healthcare for children under 8 and 18 with a family plan (can the competition do it)…
Healthcare in the USA is a very expensive reality for patients but Skylighthealth Group chose to go the other route by offering access to doctors and medications at rates unforeseen; they have the Technology, the understanding, the experience, the right people and vision.
Skylighthelath uplifting to TSXV!
Skylight health has just made the leap from the Canadian Stock Exchange to the Toronto Stock Exchange Venture just a few days ago (January 6th 2021); they didn't waste any time partying because almost immediately they followed up with an impressive acquisition and is an indication of things to come from a CEO that may take a pit stop to enjoy a moment but when its over, he's coming out full torque and cutting off the competition!
Let us not forget that Skylighthealth Group not so long ago was CB2 and they grew that company into what it is today with 99.99% of the shareholders approving these three resolutions; change of name, uplifting to the TSXV and new stock option plan, this with everything mentioned above – in my opinion – indicates a company that intends on becoming a super stock, but wait there's more!
Restructure insurance plan to save money!
On their website in the question section, they inform people that once a member with them, members should restructure their insurance plan. Think about it, you won't need certain insurance coverages such as doctor visits for: yourself, children under 8 ever regardless of any plan, under 18 free with family plan. you won't need insurance coverage for certain other things depending on your individual needs, which you would self assess but you will need some insurance, the – "what if this happens to me" – type insurance, eliminating the I don't needs from needs, will reduce your insurance costs, therefore more money in your pocket.
The average in family insurance cost is about 19,616$ in the USA and that's not all when you add up deductibles, copays, coinsurance you can tack on another 13,300$, that's some heavy money. With Skylighthealth Group there is no copays, you really need to research the company to get a full a better overview of 2020 and forward outlook into 2021 as indicated on their site because one article alone doesn't do it justice.
Revolutionary company for the United States of America!
Ever hear of the healthcare crisis in the USA, over 40 million people do not have access to medicare in the USA because they can not afford it. Skylighthealth Group will allow those people, the lowest stratification of society to access doctors and all others above it as they take advantage of low cost healthcare putting money back into their pocket. They could have stopped there but they went a step further, they offer 80% off generic drugs and discounts for name brands too.
Let us not forget, prescriptions sent to your local pharmacy, getting a doctors note for free whereas before it would've cost you a weeks pay depending on the doctors initial visit charge and then the charge for the note….the list goes on.
Don't forget Corporate packages!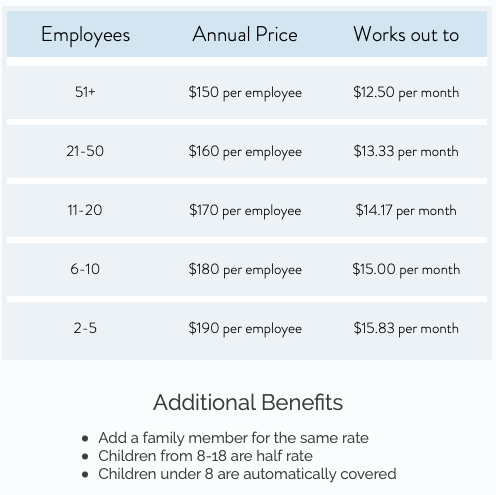 How about Skylighthealth Groups prices when it comes to corporate affairs, how it spills over into the household to aid the family, they have great incentives to offer American companies too, imagine when "they" jump on board.
Not only do the people of the United States need a company like Skylight Health Group but the US government needs every possible solution to decrease health costs, the USA is spending a fortune on healthcare as it is, in 2018 they spent around $3.6 Trillion that's 20% of their GDP.
In Our Opinion:
CloudMD and SkylighthealthGroup are the next big super stocks and this article hits only some points this company has to offer as there is too much information for one article to do it justice. Do your due diligence and get on it before it spikes, the shorters better get out of the way if they don't want the bulls horns.